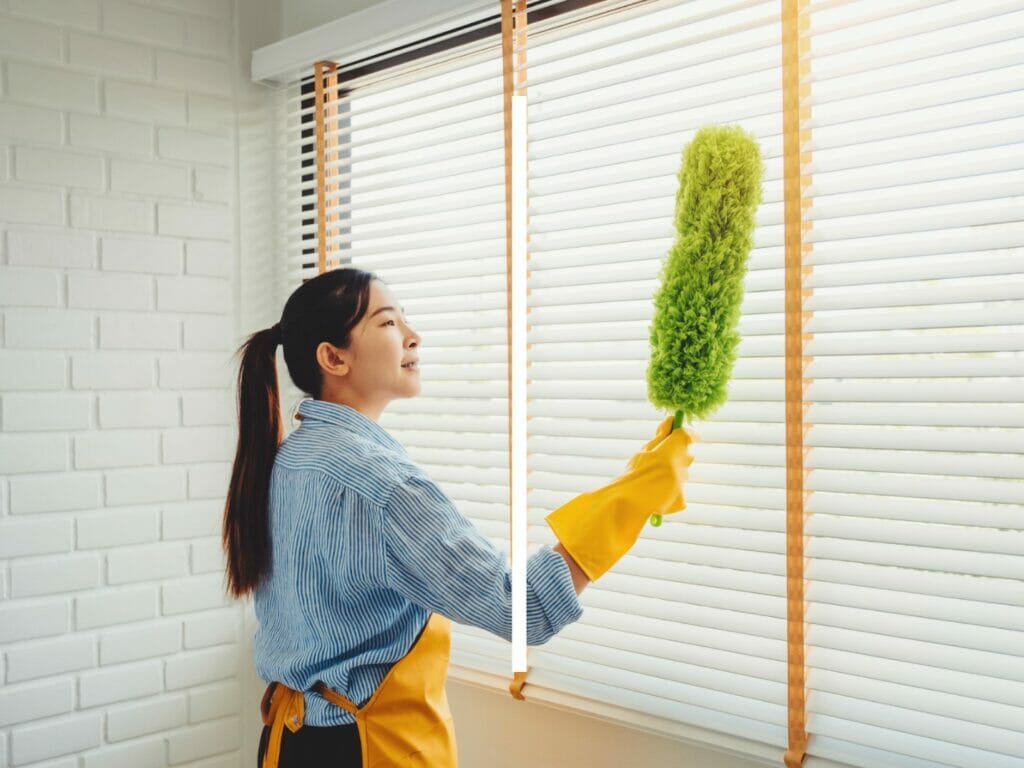 Whether or not you've actually done it, spring cleaning is backed up by centuries of tradition. Many cultures bring a spring cleaning period into their yearly rhythms. For all cultures, the kickoff for spring cleaning is marked by longer days and more sun.
As sunlight hours increase, our bodies produce less melatonin, helping us feel more awake after months of cozy winter slowness. We also have more daylight to accomplish tasks we've been putting off.
Even if spring cleaning isn't part of your personal yearly traditions, you can start now.
With so many blogs, books, and shows promoting organization, resources with ideas are everywhere. Keep reading to learn about our favorite spring cleaning strategies.
Basic First Steps
Figure out what needs the most help
The most important step is knowing where to start. Take a walk around your house and decide what needs attention first.
If you're a list-maker, you can write down your plan of attack. (Or you can just follow the messy vibes.) Knowing your focus makes it easier to jump in and get the work done.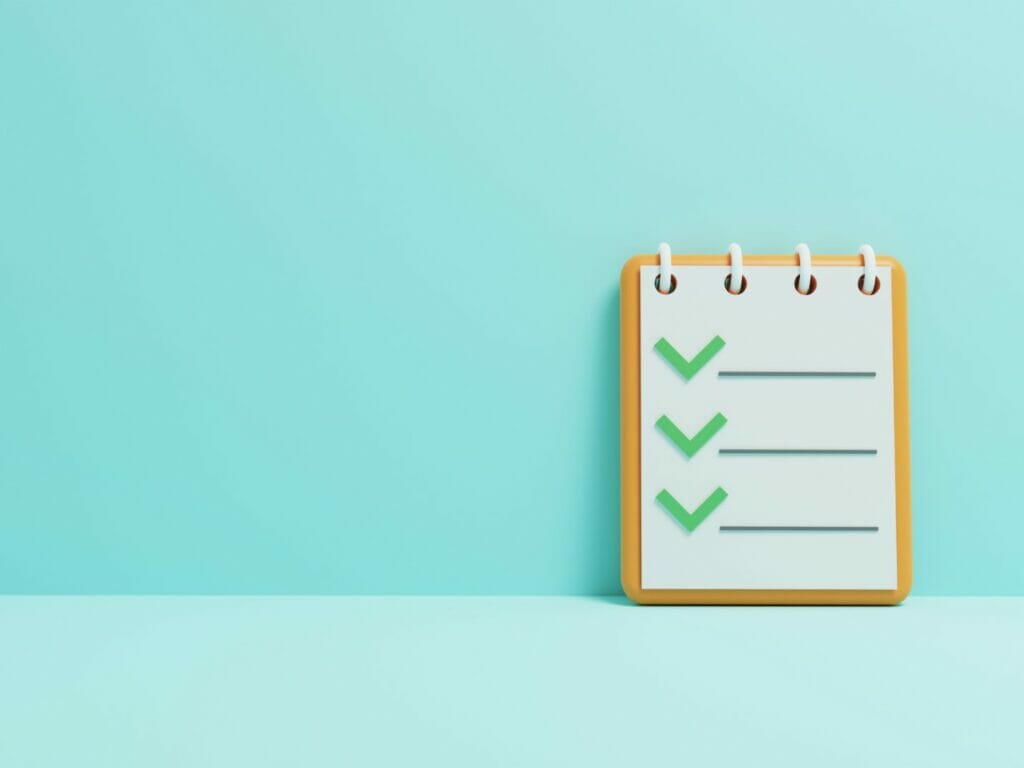 You can also make a list of which days you want to accomplish certain tasks. Choosing just one room, drawer, or cupboard that you want to clean each day can make the entire process less overwhelming. The important thing is that you are moving forward!
Gather needed supplies
It's hard to clean when you don't have what you need.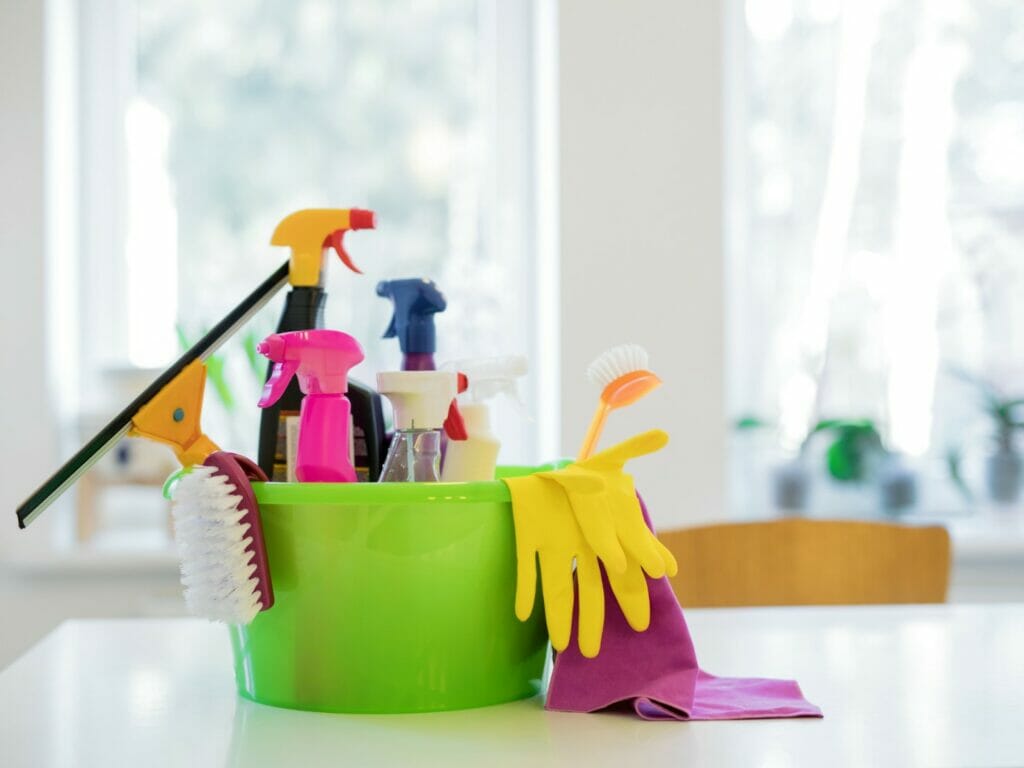 Make sure any cleaning tools or chemicals you need are in an easy-to-find place. It can be helpful to have a caddy or bucket that you can bring from room to room.
Make sure you have what you need, but don't go overboard. It's easy to turn a need for supplies into a shopping trip or a reason to procrastinate.
Don't fall into that trap!
If you don't have what you need to deep clean today, you don't have to wait to get started. You can still put items away or, better yet, find items to get rid of.
Set a timer
Most of us don't have the time or the desire to go on a cleaning rampage. We have limited time and many responsibilities. (But if you're a person who works well by focusing and cleaning all day, more power to you!)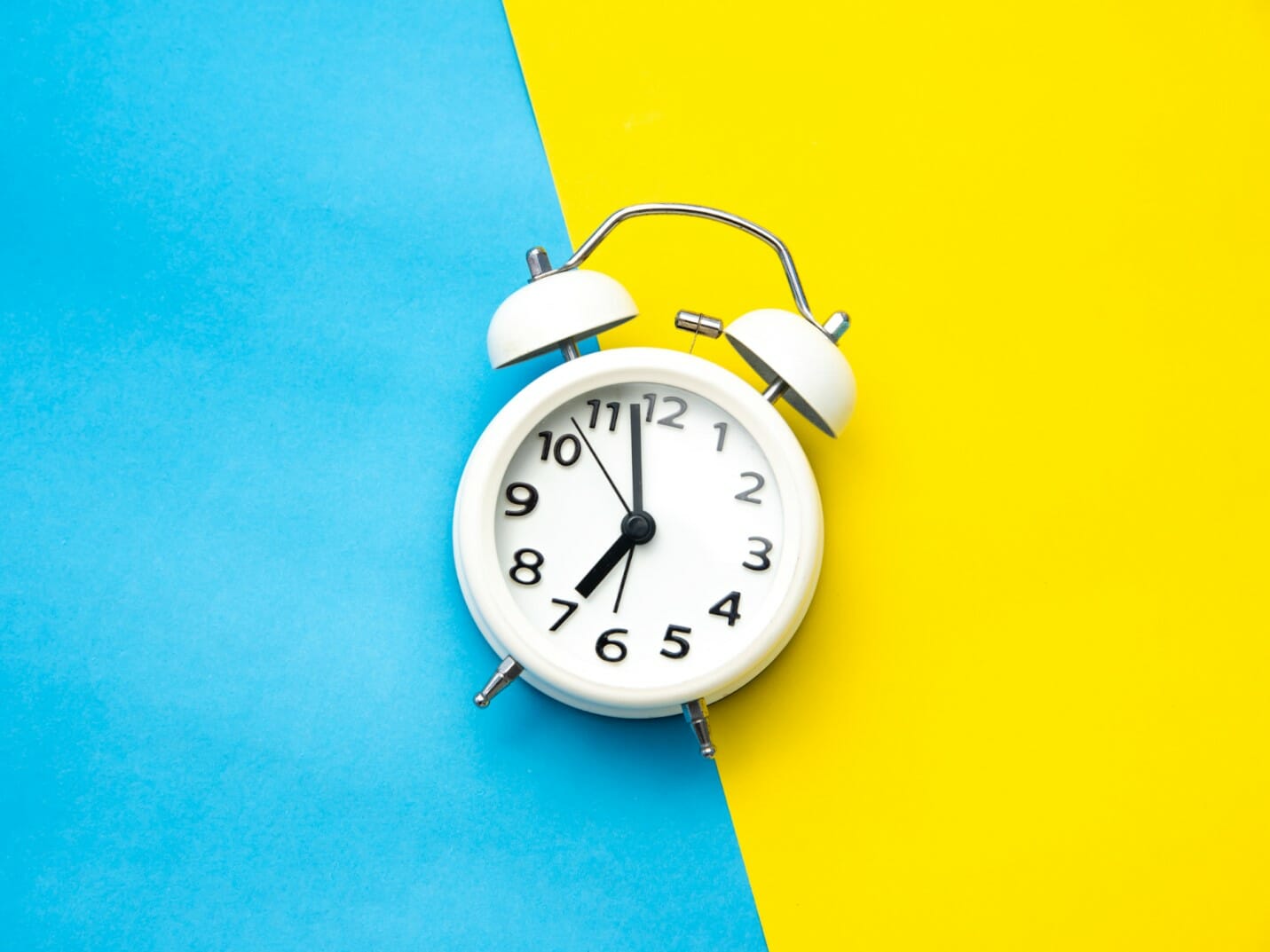 For the rest of us, setting a timer can be an effective way to get your spring cleaning done, a little bit at a time. Choose an area to clean and a set amount of time (we suggest starting with just 15-20 minutes). Get your timer going and then work hard until it goes off.
Go back to the same area each day with your same timer strategy until it's clean. Only then is it time to move on to the next part of your home.
Bit by bit, the mess will disappear.
Reward yourself
Having a clean home is its own reward, but building some kind of treat into the process always helps. Here are some ways to treat yourself: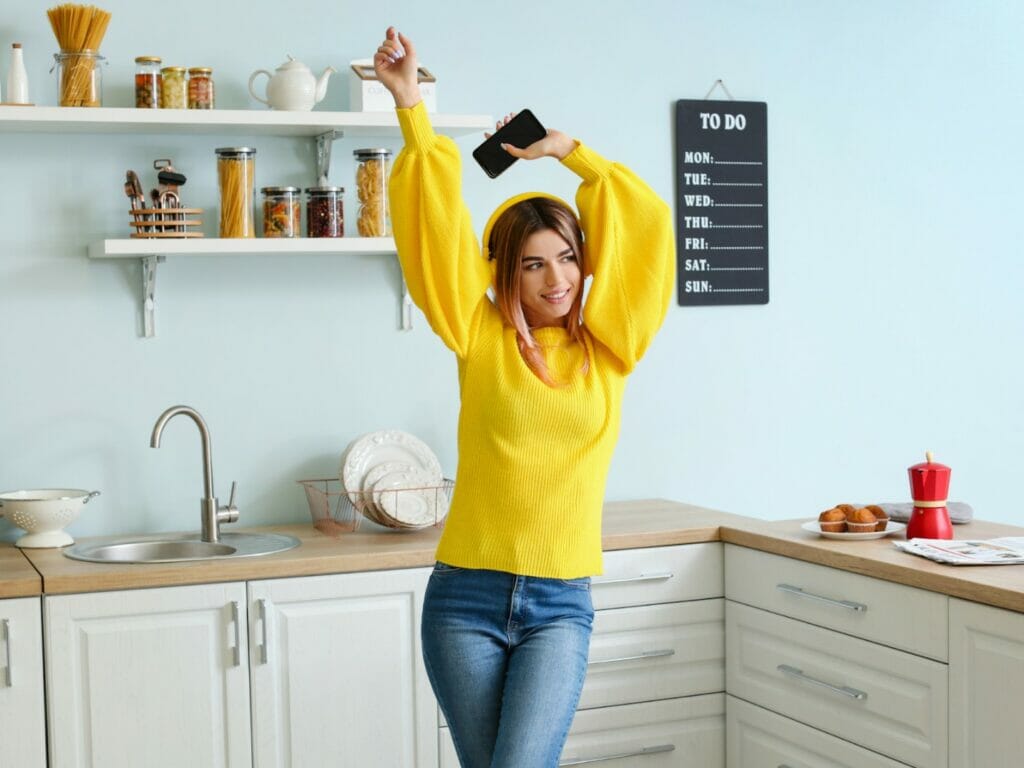 Make the actual cleaning process more enjoyable by creating a cleaning playlist or listening to an audiobook.
Enjoy a favorite activity once you've done your cleaning for the day—watching a show, going for a walk, playing a game, or going out to eat with a friend are all great motivators.
Keep a favorite treat on hand. Once you've finished your cleaning, you get that piece of chocolate (or cup of coffee, or cookie, or large soda—whatever motivates you!).
Just be cautious about buying yourself something as a cleaning reward.
Often, having too much stuff is the reason our homes get out of hand in the first place. Try to find some other way to pat yourself on the back.
Take It Up a Notch
Scientific research shows that making our dreaded tasks into games can help us be more productive and motivated. There are many apps available that reward users for their accomplishments by letting them progress in a game or giving them a virtual gold star.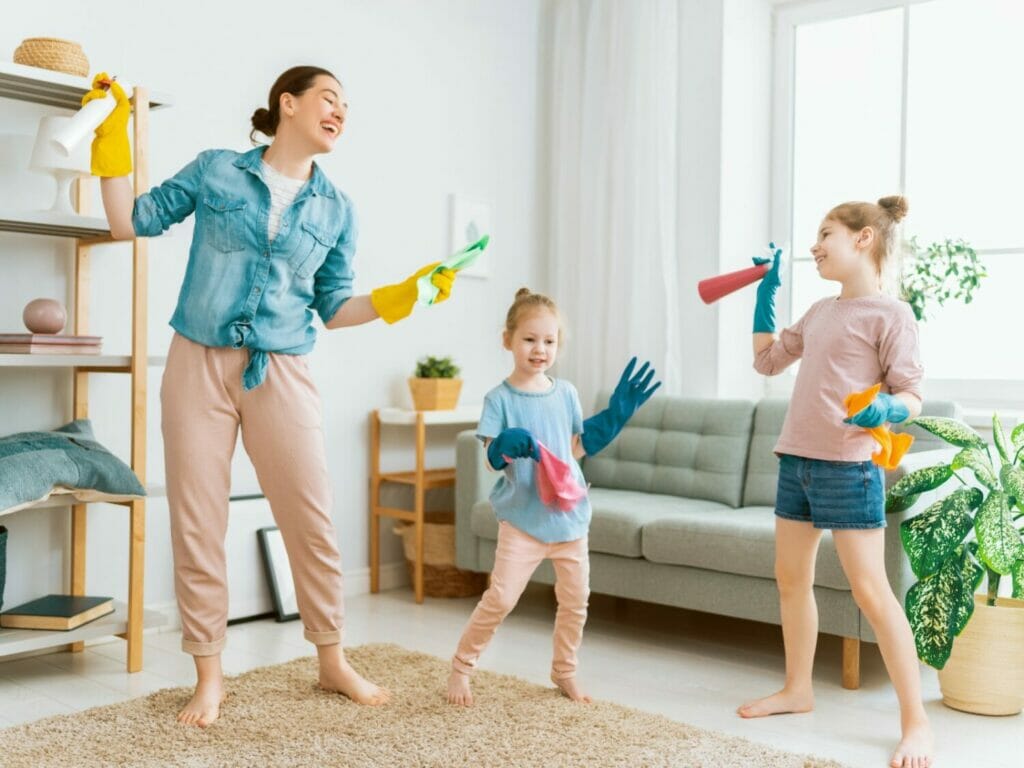 You don't need an app to gamify your spring cleaning, however. There are dozens of analog ways to make cleaning into a fun challenge. Here are a few of our favorites.
Create Your Own Cleaning Playoffs
Brackets are everywhere in the spring, and you can use them to motivate yourself even after the March Madness finals. Download a bracket and fill it out. There are a number of ways you could apply this to spring cleaning:
Find 16 (or 8) spaces in your home. Time yourself to see which ones you can clean the fastest. Whichever space winds up winning earns a little reward, like a new candle or picture frame.
If you live with someone (or multiple someones—this is a great challenge to do with kids), divvy up the spaces that need to be cleaned. Whoever completes their tasks first or fastest wins.
The ultimate challenge winner gets to decide where everyone goes out for dinner or a treat.
The 4-Box Technique
Sometimes, we have so much stuff it's hard to know where to put it or keep our spaces clean. With the 4-Box Technique, you'll take four boxes into a room and label them:
Keep
Donate
Store
Trash
Go through the space and categorize all the items that don't belong in that space (the ones that do belong can be put away immediately).
The trick here is to make sure you deal with your four boxes right away. Don't let boxes pile up in your home.
Put the stuff you're keeping in the right place:
Donations in your car
Things you're storing in the garage or attic
The trash in the trash
The 21-Item Toss
For days when you're overwhelmed or short on time, the 21-Item Toss is the perfect way to get a little bit of decluttering done in as little as 5 minutes.
Grab a garbage bag—or one of the plastic grocery bags so many of us stow under the sink. Walk through your home and find 21 things to throw away. You can gamify it by timing yourself.
Don't think too hard—if you don't use it or need it, out it goes!
Need more help?
If you feel like you can't deal with your home situation on your own, Bio-One has your back. Our discreet team of compassionate, expert cleaners can help you with your home situation—no mess is too big.
Call us today for a consultation.
Spring is officially here, which means it's time to rethink and reorganize our homes or businesses. To make the job easier and more efficient, follow these essential tips for spring cleanout! With the help of our remediation technicians at Bio-One of Chula Vista, who have years of experience in deep cleaning and decluttering services, you can quickly achieve a perfectly pristine look that will last through the hot summer months ahead.
Whether you own a home, or business or manage an apartment building complex, allow us to provide you with all the knowledge needed to tackle any size mess while restoring your belongings in no time. Read on and let's get started with achieving the perfect spring cleanout!
Gather Your Supplies and Make a Plan.
When it comes to cleaning, preparation is key. Before diving into the task at hand, take a moment to gather all the necessary supplies. Make sure you have everything you need,  from sponges, and mops, to scrubbing brushes. Once you're fully equipped, it's time to create a plan of attack. Identify every area that needs cleaning and determine what supplies will be needed.
This step not only helps you stay organized but also ensures that you won't have to stop midway through cleaning to run out and purchase a missing item. So before you start scrubbing away, remember this simple mantra: gather your supplies and make a plan!
Clean from the top of each room down to the floor to ensure dust doesn't settle on previously cleaned surfaces.
Proper cleaning techniques are important not only for aesthetics but also for health reasons. When cleaning a room, it's essential to start from the top and work down to the floor. This is especially vital if you plan to dust because as you clean higher surfaces, dust particles are bound to settle downward.
Beginning at the top ensures that any dust, dirt, or debris that falls onto lower surfaces will be cleaned up later. Furthermore, by starting at the top, you'll avoid having to re-clean lower surfaces in case dust falls on them after you've already scrubbed them clean. Incorporating this top-down approach when cleaning is a fundamental way to ensure a thorough and efficient cleaning job that leaves no corner untouched.
Take the time to clean baseboards, ceiling fans, light fixtures, and other hard-to-reach places that often get overlooked when cleaning.
When it comes to cleaning, it's easy to focus on the most visible areas and overlook the hard-to-reach places. But, neglecting baseboards, ceiling fans, and light fixtures can lead to the build-up of dust, spiders, and other undesirables. Not to mention, these areas can impact the overall cleanliness and hygiene of your space.
Taking the time to clean these often-overlooked areas should be a priority in any cleaning routine. Grab a step stool or ladder, and make sure to include these areas in your next cleaning session. You'll be surprised how much of a difference it can make in the overall cleanliness of your home or office.
Take everything out of your closets and drawers and wipe them down before reorganizing items in an organized fashion that makes sense for you.
If you're feeling overwhelmed by clutter in your home, taking control of your closets and drawers can be a great place to start. Before diving in, be sure to clear everything out and wipe down the surfaces. From there, it's all about figuring out what organizational system works best for you. Whether you prefer to group clothes by color or category or keep your accessories in labeled bins, the key is to make sure everything has a designated spot.
By reorganizing your closets and drawers in a way that makes sense for your lifestyle, you'll not only reduce visual clutter but also make it easier to find what you need when you need it.
For a large spring cleanout or deep cleaning job, it's best to hire a professional who has been trained and experienced in this type of work.
When it comes to tackling large cleanouts or deep cleaning jobs in your home, it can feel overwhelming and daunting to handle everything on your own. That's where professional help comes in. Hiring a team of trained and experienced professionals to assist with the task can help save you time and energy.
Our team of remediation specialists at Bio-One of Chula Vista has the skills and knowledge required to efficiently complete the cleaning job and help ensure that everything is done to a high standard. You can rest assured that your home will be left looking and feeling clean and fresh. So if you're facing a major cleaning job, consider reaching out to us for assistance!
After all your hard work is done, celebrate by inviting family or friends over for a house party!
After hours of cleaning, organizing, and decluttering your home, it deserves a proper celebration. Why not throw a clean house party? Invite your closest family and friends to come over and revel in the cleanliness and orderliness of your home. This type of party is perfect for those who have recently moved into a new home, completed a renovation, or simply want to enjoy a more organized living space.
The best part of hosting a clean house party is the sense of accomplishment and pride that comes with showing off a spotless and clutter-free home. So, after all your hard work is done, it's time to put up your feet, relax, and enjoy the company of loved ones in your newly-cleaned space.
Bio-One's deep cleaning technicians can help you make that spring cleanout successful!
Decluttering and deep cleaning your home is a major undertaking but with a plan in place, you can tackle it with successful results! Don't be afraid to ask for help when you need it and make sure to celebrate once the job is done.
Remember, our experienced and trained professionals are always here to help. So get that party started, sit back, and relax knowing your house has never looked better. Don't forget that even after the area is decluttered and deeply cleaned, regular maintenance is needed to ensure upkeep. Happy spring cleanout!
---
Lifting the Load.
Bio-One is ready to address issues caused by unanticipated circumstances, like death and serious trauma, at any time. We deploy our certified and experienced technicians as soon as possible so you can focus on more important things while the recovery process begins.
Biohazard Remediation services
Crime scene cleanup
Trauma scene cleanup
Biohazard cleanup
Blood spill and bodily fluids cleanup
Undiscovered death cleanup
Homicide/Suicide cleanup
Feces and urine cleanup
Mold Remediation
Water damage restoration
Odor removal
Nicotine stain removal
Virus disinfection
Emergency vehicle decontamination
Tear gas cleanup
Hoarding cleanup and Recovery services
Bio-One works closely with emergency responders, hoarding task forces, and public service agencies to provide the most efficient service possible:
Animal hoarding cleanup
Decluttering
Gross filth cleanup
Deep clean
Junk removal
Hazardous waste disposal
Proudly serving San Diego County and surrounding communities!
We proudly serve the San Diego County location and surrounding cities: Chula Vista, San Diego, National City, Lemon Grove, Spring Valley, El Cajon, Santee, Lakeside, Coronado, La Mesa, Imperial Beach, Bonita, Alpine, and other communities.
As National City Chamber of Commerce members and an approved HomeAdvisor company, we always offer free estimates for our services and are available 24/7! Contact us at 619-892-1744.